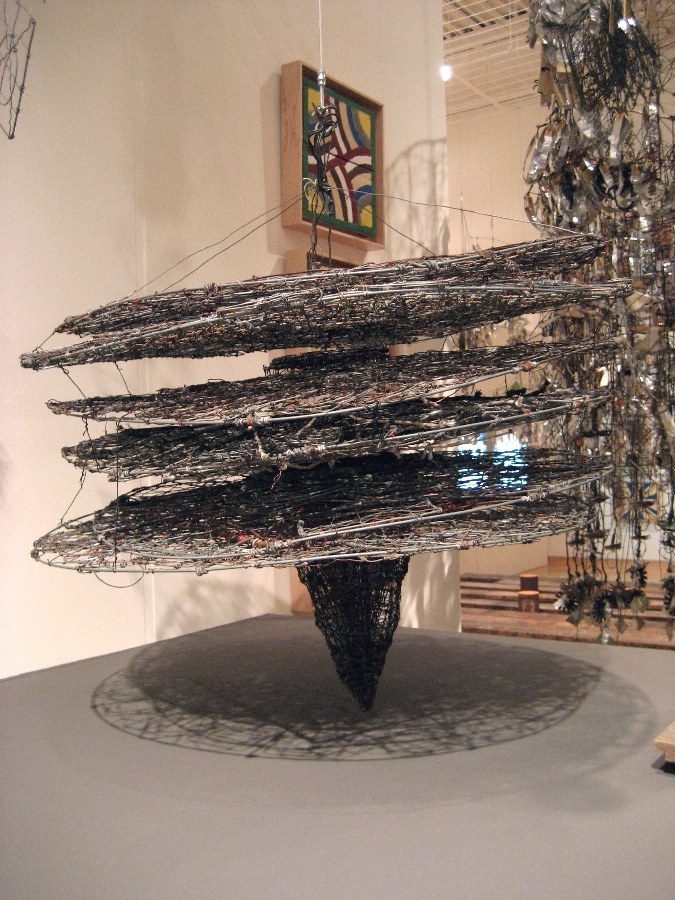 I was fortunate enough to visit the American Visionary Art Museum during my travels to Baltimore last week. When wondering how long I must allow for the place, one art educator said, "Oh, it's all folk art; an hour was plenty for me." How she came to that conclusion, I'll never understand.
The American Visionary Art Museum displays outsider art, significant different from folk art. I am infinitely distressed that the museum does not offer a catalog of their permanent exhibits, so I cannot attach names to many of the pieces or collections I saw. However I offer the following: Consider the
war rugs
from Afghanistan that incorporate not flowers, but tanks, grenades, and airplanes. Consider the work by the schizophrenic, institutionalized for years, to be released to an apartment in which in became a hoarder, later to pass and leave to family a body of incredible work. Consider the blocks of soap, sculpted to emulate miniature prison cells, right down to the precise shape of a toilet. And consider Saddam Hussein's personal doctor who privately painted his fears and visions of the life he knew to be true.
The AVAM is not to be missed. Nor is the
AVAM website
and the rich information and resources offered to educators as well as the general public.
What is
Outsider Art?
Check out the
IOEMA Collection
.
For more outsider art, look at
The Outsider Art Pages.